Jenna Wells Aviation is located in Ventura County, CA. We offer aircraft rental and flight instruction services for private, instrument and commercial students. For licensed pilots, we provide recurrent training, including instrument proficiency checks and biennial flight reviews. If you need help preparing a flight plan (local or international), we can assist you with all aspects of the flight planning process.

Based in Southern California, day trips to Catalina Island and Santa Barbara are simply a short flight away. Prefer the city? Fly to downtown Los Angeles in less than 30 minutes and look down on the hustle and bustle without sitting in traffic. The views are spectacular both during the day and at night. If you would like to get away for the weekend, Mammoth Mountain, San Diego and Las Vegas are popular destinations. With a 210 h.p. engine and advanced aviionics, our aircraft has both the power and equipment to take you there safely. Unlike other flight schools, we do not have daily minimums or  overnight charges on extended rentals.

We are looking forward to facilitating your flying adventure.

Would you like to explore Mexico?

Jenna Wells Aviation can provide you with information you need for a successful trip to Mexico. We will teach you how to file on-line with the U.S. Customs and Border Protection's Electronic Advance Passenger Information System (eAPIS), obtain a CBP user fee decal and will work with you to create a Mexico Trip Binder that will contain all of the required paperwork for entry into Mexico. In addition, we will provide a consultation flying in Mexico, airports of entry and how to fill out and file the IACO flight plan form.

Comments?

Please sign the guestbook with any comments/ suggestions or simply to say "hi". If you have any questions, feel free to contact us at 
info@jennawellsaviation.com
. Enjoy the site and happy flying!
.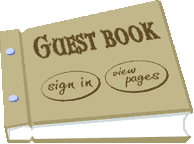 Welcome to Jenna Wells Aviation!

"To most people, the sky is the limit. 

To those who love aviation, the sky is home."